What is the B1 Business Preliminary (BEC P)?
Cambridge English B1 Business Preliminary (BEC P) is an English language examination tailored for individual learners aspiring to attain a business-related qualification at CEFR Level B1, aligning with the Europe's Common European Framework for languages (CEFR). This internationally recognised business certification attests that candidates have acquired English language skills to a proficient standard, apt for professional contexts.
Learn more about the Cambridge English Scale.
Who benefits from the Cambridge B1 Business Preliminary (BEC P)?
In today's dynamic world of international business and commerce, a robust command of English is indispensable. B1 Business Preliminary (BEC P) is a preferred choice for learners and professionals with a solid foundational education in English. It's notably esteemed by employers who value this qualification.
In Switzerland, B1 Business Preliminary (BEC P) predominantly serves KV students as their culminating school-leaving examination following a three-year apprenticeship. Furthermore, candidates in the corporate sector leverage B1 Business Preliminary (BEC P) to elevate their business English skills in response to evolving workplace demands. Increasingly, Swiss companies mandate minimum English language proficiency at CEFR B1 level.
Why Pursue B1 Business Preliminary (BEC P)?
B1 Business Preliminary (BEC P) carries substantial recognition among Swiss companies, signifying a comprehensive B1 qualification. Additionally, it provides a solid stepping stone for those aiming to advance their skills further by preparing for the next-level exams, such as B2 Business Vantage (BEC V) or B2 First (FCE).
Embark on your journey to navigate business English with confidence at CEFR Level B1 through B1 Business Preliminary (BEC P).
Important update: Changes to Business English Certification in Switzerland from 2024
The Cambridge Business English (BEC) exams will be discontinued by Cambridge globally. In Switzerland, the last BEC exams will take place in June 2024. But don't worry, we have the next generation BEC: new Linguaskill Business launching in 2024.
Find out more about Linguaskill Business Certified here.
Format of the exam
You can take your Cambridge exam in two ways: on a computer or on paper.
| Paper | Content | Marks (%of total) | Purpose |
| --- | --- | --- | --- |
| Reading and Writing (1 hour 30 minutes) | Reading: 7 parts Writing: 2 parts | 50% | Shows you can read and understand the main points from graphs or charts, messages and emails, and can use vocabulary and structure correctly. You are also required to be able to produce two short pieces of writing: an internal communication, such as a note or a message, and some business correspondence, such as an email or a letter. |
| Listening (about 40 minutes, including transfer time) | 4 parts | 25% | Requires you to be able to follow and understand a range of spoken materials including interviews and discussions about everyday life. |
| Speaking (12 minutes per pair of candidates) | 3 parts | 25% | Shows your spoken English as you take part in conversation, asking and answering questions, and talking freely about your opinions, for example, when discussing business-related topics. Your Speaking test will be face-to-face with one or two other candidates. This makes your test more realistic and more reliable. |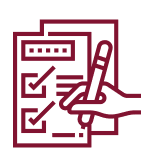 Register now in Switzerland - selection of your test date, location and other details for all levels of Cambridge English Exams