What is the Cambridge Pre A1-A2 Young Learners (YLE)?
Pre A1-A2 Young Learners (YLE) comprises of a series of English language exams specially designed for children aged 7 to 12. These exams offer a consistent measure of a child's proficiency in listening, speaking, reading, and writing. What sets these tests apart is their emphasis on making learning enjoyable for young learners. Children are not only encouraged to develop their language skills but are also motivated by the prospect of earning certificates and coveted 'shields' that document their progress.
Three engaging versions of the YLE exams:
Cambridge English Young Learners exams come in three engaging versions:
Pre A1 Starters (YLE Starters): The first step in the journey toward English proficiency for young learners
A1 Movers (YLE Movers): A stepping stone to greater language competence, designed to keep children excited about learning
A2 Flyers (YLE Flyers): This level further empowers young learners with a more advanced understanding of the English language
Why choose Pre A1-A2 Young Learners (YLE)?
The advantages of opting for Pre A1-A2 Young Learners (YLE) are as follows:
Certificates for all: Regardless of the outcome, every child receives a Cambridge English certificate that celebrates their achievements. There's no pass or fail – just recognition of effort and progress.
Real-life learning: YLE exams are grounded in realistic, everyday situations, making language learning come to life in a fun and relatable manner.
Covering the spectrum: These exams cover all major varieties of English, ensuring that young learners are exposed to a diverse range of language forms and accents.
Prepare your child for an exciting journey in English language development with Pre A1-A2 Young Learners (YLE). Register today and watch as they flourish in their language skills.
Format of the exam
| | Listening | Reading | Speaking |
| --- | --- | --- | --- |
| Cambridge English Starters | 20 minutes | 20 minutes | 3-5 minutes |
| Cambridge English Movers | 25 minutes | 30 minutes | 5-7 minutes |
| Cambridge English Flyers | 25 minutes | 40 minutes | 7-9 minutes |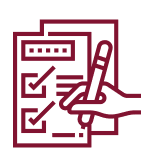 Register now in Switzerland - selection of your test date, location and other details for all levels of Cambridge English Exams