What is the Cambridge B2 First (FCE) exam?
Are you considering taking the Cambridge B2 First (FCE) exam in Switzerland? This official Cambridge English Qualification, set at the upper-intermediate Level B2 of the Europe's Common European Framework for languages (CEFR), is highly recognised and widely accepted. Whether you're a student or a professional, Cambridge B2 First (FCE) can open doors to various opportunities.
Learn more about the Cambridge English Scale.
What can you expect at Level B2 with Cambridge B2 First (FCE)
At level B2 First (FCE) candidates are able to:
Scan texts for relevant information
Take notes while listening or compose letters with specific requests
Engage in conversations on diverse topics
Follow talks on familiar subjects
This versatile qualification is not only valued in education, including secondary schools, KVs, and gymnasiums, but also in the corporate world, where English language proficiency is a sought-after skill.
Who takes the Cambridge B2 First (FCE) exam?
Cambridge B2 First (FCE), formerly known as the "First Certificate," stands as the most widely taken Cambridge English Exam in Switzerland. It serves as a school-leaving exam at various educational levels, such as secondary school, KV, gymnasium, and higher education institutions like universities and universities of applied sciences.
B2 First (FCE) is also highly relevant in the corporate sector. It enhances every CV and strengthens applications where English language skills are a prerequisite.
What are the benefits of a Cambridge B2 First qualification?
Cambridge B2 First (FCE) is recognised as an entry or school-leaving qualification at different educational levels (e.g., KV 'M-Profil', gymnasium, institutions of higher education, etc.). Many companies today require Cambridge B2 First (FCE) as a minimum standard for English language competence, thus acknowledging it as a reliable qualification.
Furthermore, B2 First (FCE) holds an important relevance in the corporate workplace, not only in technical, service-oriented, and vocational professions, but also in language-oriented positions. Many companies consider this level to be the necessary factor for job applications with them. Numerous adults choose to take this exam to validate their language skills, opening doors to career advancement and opportunities in diverse industries.
Embark on your journey toward intermediate English proficiency with Cambridge B2 First (FCE).
Register today to embark on your journey toward language excellence.
Format of the exam
You can take your Cambridge B2 First English Exam in two ways: on a computer or on paper. Exam length is about 3,5 hours.
| Paper | Content | Marks (%of total) | Purpose |
| --- | --- | --- | --- |
| Reading and Use of English (1 hour 15 minutes) | 7 parts/52 questions | 40% | Shows you can deal confidently with different types of text, such as fiction, newspapers and magazines. Tests your use of English with tasks that show how well you can control your grammar and vocabulary. |
| Writing (1 hour 20 minutes) | 2 parts | 20% | Requires you to be able to produce two different pieces of writing, such as letters, reports, reviews and essays. |
| Listening (about 40 minutes) | 4 parts/30 questions | 20% | Requires you to be able to follow and understand a range of spoken materials, such as news programmes, presentations and everyday conversations. |
| Speaking (14 minutes per pair of candidates) | 4 parts | 20% | Tests your ability to communicate effectively in face to face situations. You will take the Speaking test with one or two other candidates. |
Computer-based exams for convenience
Cambridge B2 First (FCE) exams are available in a convenient computer-based format. There are numerous advantages to taking your exam on a computer including flexible dates, convenient and modern locations, efficient systems as well as speedy results. Read more about digital assessment and its benefits.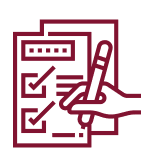 Register now in Switzerland - selection of your test date, location and other details for all levels of Cambridge English Exams