What is B2 First for Schools (FCE S)?
B2 First for Schools (FCE S) is an upper-intermediate level English language examination that assesses proficiency at Level B2 of the Council of Europe's Common European Framework for languages (CEFR). Notably, B2 First (FCE) and B2 First for Schools (FCE S) share an identical format, with question paper levels set at the same standard. Both examinations lead to the same internationally recognised certificate.
Made for school-age learners:
B2 First for Schools (FCE S) stands out for its careful alignment with the interests and experiences of school-age learners. The content and themes are thoughtfully crafted to engage and resonate with this demographic.
Unlocking B2 level proficiency:
At Level B2, learners typically demonstrate the following capabilities:
Articulating views, emotions, and opinions effectively in writing while providing sound reasons
Skillfully extracting relevant information from various texts
Recognizing expressions of feelings and attitudes, including criticism, agreement, disapproval, and more
Initiating, engaging in, and concluding conversations on familiar topics with ease
Who benefits from the Cambridge B2 First for Schools (FCE S)?
B2 First for Schools (FCE S), formerly known as the "First Certificate for Schools," is one of the most widely taken Cambridge English Exam in Switzerland. The introduction of "early English" in primary schools has significantly raised the English language proficiency of teenagers. As a result, Cambridge English has introduced B2 First for Schools (FCE S), which maintains the structure and examination level of the full First Certificate but tailors the content to school-age learners.
Why pursue the B2 First for Schools (FCE S)?
B2 First for Schools (FCE S) serves as a school-leaving exam, particularly at the secondary school level of education, including secondary schools and KV programs. Holding a B2 First for Schools (FCE S) certificate provides a significant advantage for students applying for apprenticeships or seeking employment after completing their apprenticeship.
Prepare for success with B2 First for Schools (FCE S) and open doors to enhanced educational and career opportunities.
Register today to embark on your journey toward language excellence.
Format of the exam
You can take your Cambridge exam in two ways: on a computer or on paper.
| Paper | Content | Marks (%of total) | Purpose |
| --- | --- | --- | --- |
| Reading and Use of English (1 hour 15 minutes) | 7 parts/52 questions | 40% | Students need to be able to understand a range of texts, including how they are organised and the opinions and attitudes expressed in them. The texts will be from sources familiar to school-aged learners, such as magazines, articles, fiction and advertisements, but targeted at the interests of students. Students' use of English will be tested by tasks which show how well they can control their grammar and vocabulary. |
| Writing (1 hour 20 minutes) | 2 parts | 20% | Students are required to produce two pieces of writing. The first piece is compulsory and will be an essay of 140–190 words. For the second, they can choose from an article, email/letter, essay, review or story of 140–190 words. |
| Listening (about 40 minutes) | 4 parts/30 questions | 20% | Requires being able to follow and understand a range of familiar spoken materials, such as news programmes, public announcements and other sources, but targeted at the interests of school-aged learners. |
| Speaking (14 minutes per pair of candidates) | 4 parts | 20% | A face to face test taken with one or two other candidates and an examiner. Students have to show how well they can produce spontaneous spoken language, talking with either the examiner, the other candidate, or by themselves. |
Computer-based exams for convenience
Cambridge B2 First for Schools exams are available in a convenient computer-based format. There are numerous advantages to taking your exam on a computer including flexible dates, convenient and modern locations, efficient systems as well as speedy results. Read more about digital assessment and its benefits.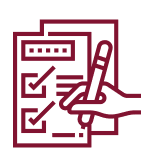 Register now in Switzerland - selection of your test date, location and other details for all levels of Cambridge English Exams